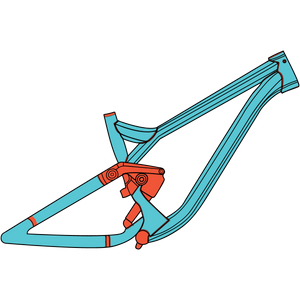 Specific to your model and size.
Your Tailored Protection Kit has the highest available coverage on the market thanks to our proprietary design process. Kits are tight to extremities with seams narrow and strategically located.
Your Protection Kit is here to protect your bike's paint and your investment.
RideWrap Protection Kits are self-healing. This means that minor marks and scuffs will disappear with the warmth of a sunny day.
RideWrap doesn't like dirt. Low surface energy means that less dirt sticks to your bike and adds 10 Hp.
RideWrap Protection Kits come with a 10-year warranty against discoloration and cracking.
Never requiring removal and always keeping your bike looking great, a Protection Kit is a unique selling point when offloading your ride.
Your protection kit weighs only ~50g (frame kit).
RideWrap is available in either matte or gloss finish to match your factory paint and is nearly invisible once installed. Looking for a unique style? Be bold and switch up your finish for a factory-custom look.