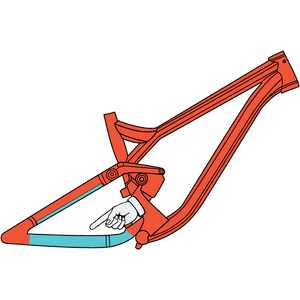 Fits all makes, models, and sizes.
Protect your chainstay and other wear areas from harsh chain slap maintaining your frame's strength and beauty. The rubberized strip is 50mm wide and each roll is 1000mm in length.
Wrap up the stay or trim a custom shape.
Made with a high durability rubber and is bonded to your frame with high-strength adhesive.
Chainstay Armor is removable if needed.
Specs
Includes: 1 roll (5cmx100cm), 1 cleaning wipe