A few years back we started playing around with wider bars on our mountain bikes. Trendy? Yes. Beneficial? Absolutely. Turns out the same benefits extend to Drop Bars which is why we designed the Coast to give you more stability, further control, and extra comfort on your gravel or city bike.
The Coast leverages the known benefits of wider mountain bike bars, featuring 48cm and 52cm options - because like any good burrito, width is important.
A wider bar with a shallow drop not only provides ergonomic relief to the wrists and neck it also makes your bike more stable. This helps when you're moving from the hoods to the drops and allows you to get more playful with the bike (while having fewer "oh s***" moments).
For the full benefits of wider bars we recommend pairing the Coast with a shorter stem. As a general rule of thumb, for every 20mm of increased bar width we recommend shortening your stem by 10mm.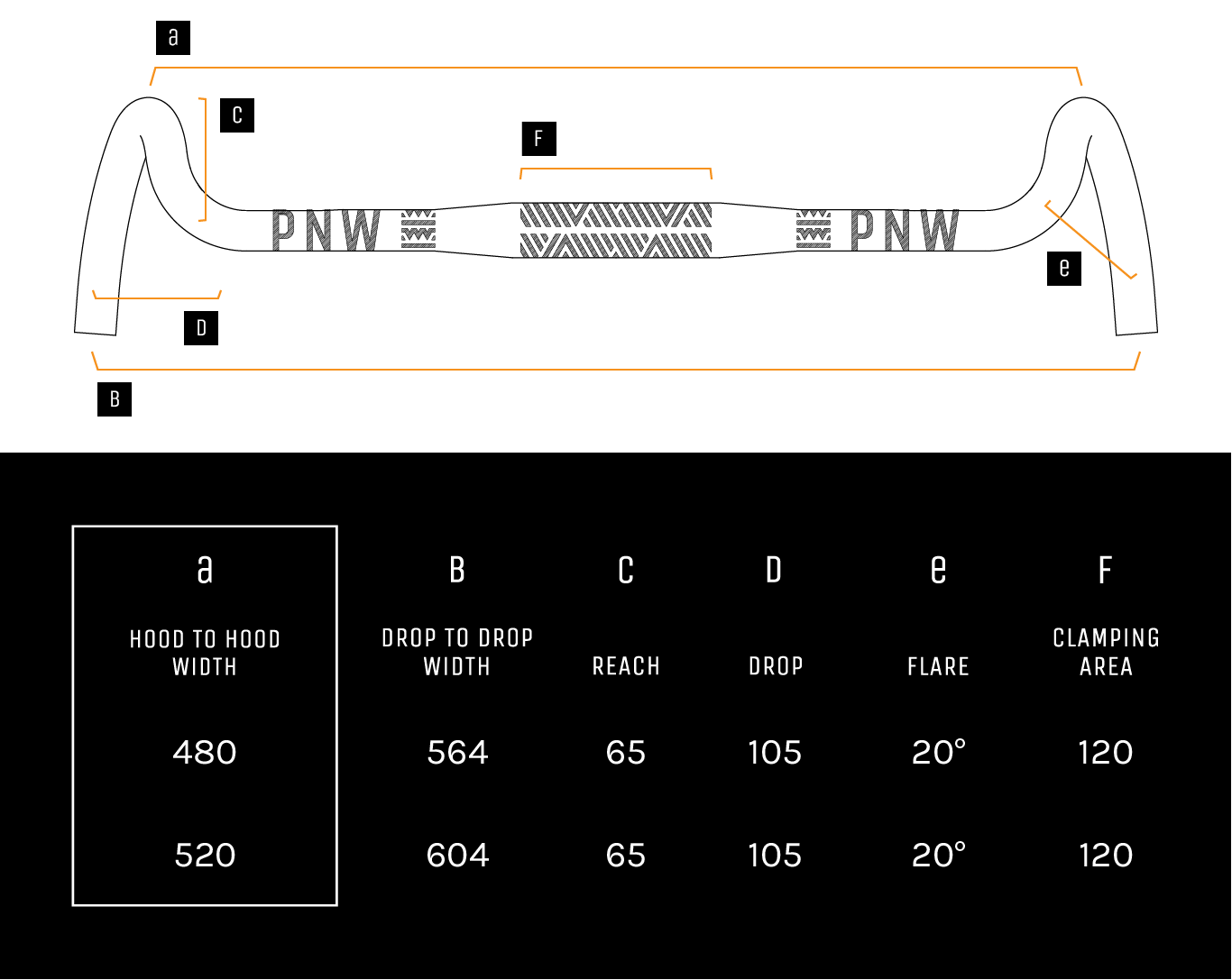 Dual finish sandblast/polished black anodized
Which width is best for me?
Bar width comes down to personal preference and fit, but much like mountain bike bars, we are really digging the wide bar shift. Most people go up 20mm from their current set-up to start.
Which PNW levers are compatible?
For drop/road bike bars we recommend our Drop Bar lever.
Which stem diameter is compatible with these bars?
Our Coast bars are compatible with 31.8 diameter clamp stems, including our 31.8 Coast and Range stems.
Do you recommend changing stem length when going to a wider bar?
YES. To encourage a good pairing with our wider drop bar we recommend sizing down. There is no exact rule that will tell you which size is best and in the end the decision will come down to personal preference. However, a basic guideline is for every 20mm wider your bar is, your stem should be 10mm shorter. For example, if you're currently riding a 42cm bar and your stem is 110mm, the 80mm Coast Stem would be our recommendation if you select the 48cm Coast Drop Bar.
Do we have your back? Of course. If anything goes wrong, we're here to do everything we can to ensure you're taken care of.