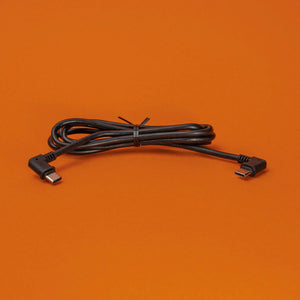 USB C-to-C cable for those that are ahead of the game and have USB-C chargers laying around.

We designed this plug not to be some proprietary plug to force you into our eco-system or anything. It was designed so that it could seal the light while you utilize pass-through-charging. 

We don't want to make a killing on this, so this is literally what the cord costs us after manufacturing, shipping, warehousing, etc.
Extra long at 36" because no one likes being tethered to a charger, as well as giving you the option to have a battery pack at the bottom of your backpack or hip pack and charge lights like the Trail Evo or Hangover while in use.