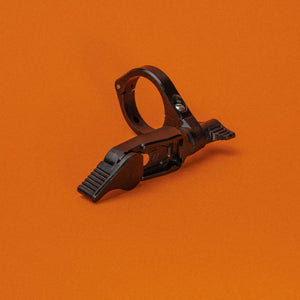 Have multiple bikes? Want to swap Trail Evo or Detour between them often? Here ya go.
Fits 35mm and 31.8mm handlebars.
Now updated in Q2 2021 with improved fit and finish, better angle adjustments, and smoother lever action. Updated again in Q4 2021 with a thumbscrew to make adjustments on the trail tool-free. 😃
If you have a broken Evo mount, please contact us before buying another!
Excellent customer service.
I had previously broke a handlebar light mount and with no questions the Outbound lighting crew along with Ottalaus inc had me up and running with a free replacement. Hats off to a company and distributor that take care of their customers in this matter!
OUTBOUND LIGHTING Quick Release Handlebar Mount