Protect your package with additional insurance. Add peace of mind to your cart. Route offers protection from loss, theft, or damage. Resolve any shipping issues with one click. Please see our shipping policy for more details. 
These lights feature cutoff beam patterns and STVzO-inspired design. Best for gravel riding and road riding.
Our original Road Edition set the bar high for the last several years. So we were challenged on how to improve it.

Right away, we ditched the large battery pack. This is all internal, self-contained, USB-C rechargeable, and slim enough to fit in your pocket.

Then we fine-tuned the heck out of the beam pattern. Extremely smooth and progressive light field from the front of your tire all the way to where you are looking. We also added side marker lights to help with visibility from the side, much like on cars.
We've incorporated our quick-release fiberglass-reinforced nylon mount that we, ahem, "borrowed" from those clever camera guys to keep everything pointing in the right direction and easy to put on and take off with one hand.

We do have a custom mount solution to fit underneath most bike computers for that clean and tucked look: Quick Release Action Camera Adapter

Proudly and capably made just down the road in Chicago IL.
Mounting Location:

 

Handlebar
Mount Options: Comes with 31.6mm and 35mm. 22.2mm and 25.4 are available. 

Application:

 

Front Bike Light for Road/Gravel and commuting

Runtime:

 

(see runtime charts)

Charging:

 

USB-C with Pass-Thru Charging (0 to 80% in 2 hours)

Lumens:

 

Approximately 1200
Battery Capacity:

 

3.6V 5000mah (18.0 Wh)

Weight:

 

Lighthead = 150g, Quick Release Mount = 36g
My Wait is Over.
After 16 hours pre-dawn riding, a review:
Industrial Design:
- Exudes quality.
- Goldilocks size.
- Appears to "serve the purpose".
Beam Performance:
- Range? Plenty.
- Wide for situational awareness.
- Flat top: we need this. A win.
- Distant road signs show well.
Controls and Indicators:
- Mercifully simple.
Pass-through-charging:
- Stroke of genius.
- Supplied cord: da bomb.
- 2-1/2 h. ride on "Hi" using pass-thru 10,000 mAh Anker power bank: internal battery remains charged fully.
Mount:
- Strong, rigid, easy-to-install.
- Hint: w/ Q-tip, apply micro qty. lip balm to mating surfaces… Effortless R&R.
Retailer (Ottalaus = "fearless"):
- Exceptional service.
- Good communicator.
- My new #1.
From Larry in Victoria, BC.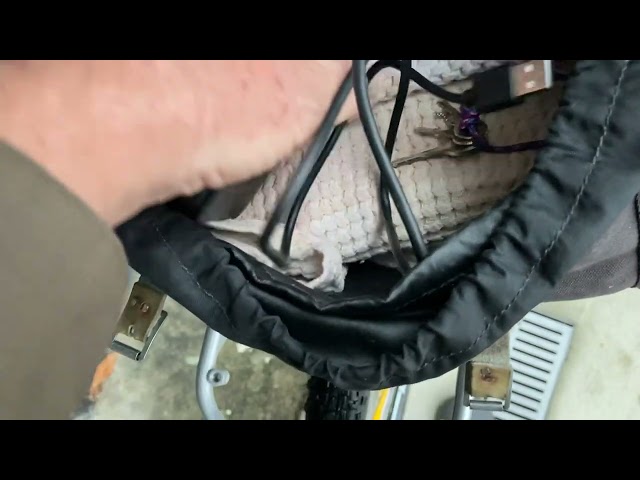 Hey Larry,
Thanks for the kind words and break down of the light. It appears your review has not displayed properly as seen above. Maybe we can try again to get it to display as intended.
Jay
OUTBOUND LIGHTING Detour Road and Gravel Light